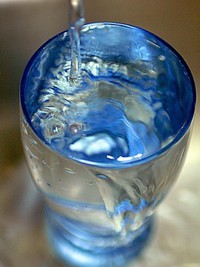 Welcome from the Rib Mountain Sanitary District.
Our 24 Hr Emergency number is 715/571-1226
We have been providing the Drinking Water and Wastewater services for most of Rib Mountain since 1985. Many of you are already familiar with us and our office which is located at 5703 Lilac Av. which is located just south of Kings Campers.
The District is considered a separate entity from the Town of Rib Mountain, which has a separate budget process and commission meetings, but we work closely with the Town on many projects. Watermain Flushing, Meter replacements, Drinking Water supply, Water Quality Testing and many other functions relating to your drinking water are performed as part of our everyday operation.
We also maintain the Wastewater collection system, which includes the wastewater lift stations and sewer pipes. After collection, the wastewater is pumped to the Rib Mountain Treatment Plant for processing.
Please look through our other Tabs on the left where you will find current topics, important issues, billing information, water quality reports, emergency phone numbers and other information to assist you with your questions.
If you have any questions or suggestions, please feel free to contact us at 715/359-6177, email or stop by our office.
Thank You and we look forward to serving you in the near future.
The Rib Mountain Sanitary District.